How Far Would you go?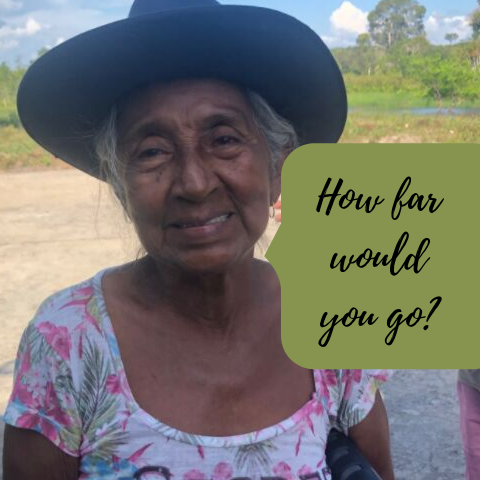 Nelson couldn't believe he was returning to the exact same village!
Mocambo, is a community at "the ends of the earth". They allowed an American team to enter their village only one other time. It was 2003 and Nelson was on that team. After fifteen years, AO was allowed to come back into the village and Nelson was going back!
Nelson's great-grandparents, Ida and Eric Nelson, were some of the first missionaries on the Amazon. In fact, he was named after them! Like his grandparents, he has a love for the people along the river.
On Nelson's first trip in 2003, he presented the gospel to a group of teens and when asked who would like to pray for salvation, a young man's hand shot up and he jumped to his feet. Nelson led Dorival in the prayer that would change his life. Nelson took a photo of Dorival and kept it on his wall at home as a reminder to pray for him. He did.
Last summer memories flooded back to Nelson as he walked up the path to the village. As he helped the team set up the medical clinic, a man walked in who looked very much like Dorival. Could this really be the same man that Nelson led to Christ? Isn't it just like God to bring that ONE man back! It was Dorival! His family were believers too! Nelson and Dorival spent the day together in wonder. God was so loving to show them how ONE man sharing Christ with ONE man in a remote village on the Amazon had transformed an entire family.
Nelson's great-grandparents were the first to leave a legacy and now the seeds keep falling. Can ONE person make a difference in a life? Ask Nelson. Ask Dorival.